Australia: Compensation deal must lead to safe resettlement for refugees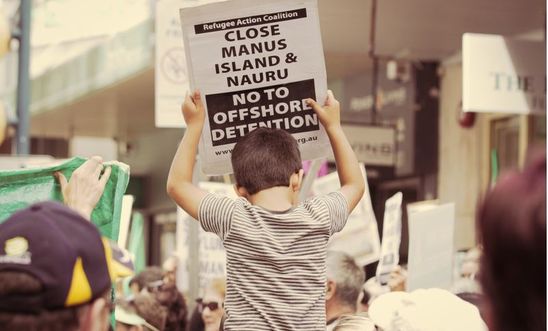 A landmark settlement that obliges the Australian government to pay more than £42 million in compensation to nearly 2,000 refugees and asylum-seekers for illegally detaining them on Papua New Guinea's Manus Island amid horrific conditions must lead to their safe resettlement, Amnesty International said today.
Kate Schuetze, Amnesty International's Pacific Researcher, said:
"While the compensation deal is important, it does not remedy the injustices visited upon the refugees and asylum-seekers on Manus Island or change their present circumstances.

"The Australian government must finally face up to the inescapable reality that their offshore detention policies are unsustainable and bring all of the people trapped by them to safety in Australia.

"While this settlement is long overdue, it is a welcome recognition of the harm that refugees and people seeking asylum have endured on Manus Island. Now, the Australian government must dismantle its illegal offshore detention centre and safely resettle these people."
The compensation deal came after a class action was brought on behalf of 1,905 people who have been detained on Manus Island as part of Australia's offshore detention policy. It involved 200 witness statements, 200,000 documents, and more than 50 court dates. The law firm that brought the case detailed the cruel conditions on Manus Island, many of which Amnesty has highlighted in the past.
The settlement agreed by the parties will be paid by the Australian government and its service providers, including UK security company G4S and Spanish company Broadspectrum.
Kate Schuetze said:
"This settlement should send a clear signal to all companies involved in the inherently abusive offshore detention policies of the Australian government that they can be held liable. They should close their operations on Manus Island, and no other company should ever contemplate taking their place."
Last year, the Papua New Guinea Supreme Court ruled that the Australian-run detention centre was "illegal" and "unconstitutional", but the Australian government has yet to close it down. No plans have been made public about how they will safely resettle the people still detained on Manus Island.