Angola: Police kill teenagers during lockdown enforcement - investigation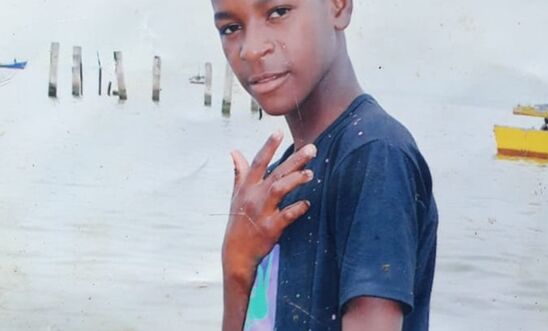 © Private
Police and armed forces targeted youths from poor neighbourhoods as they supposedly enforced mask-wearing and other coronavirus measures
14-year-old boy shot in head by police as he bought sugar for his mother
'The stories we heard from relatives and eyewitnesses are harrowing' - Deprose Muchena
Angolan security forces responsible for implementing COVID-19 restrictions have killed at least seven boys and young men, according to a new investigation by Amnesty International and Angolan human rights organisation OMUNGA.
Security forces have repeatedly used excessive and unlawful force when dealing with breaches of emergency regulations imposed to control the spread of COVID-19 in the country.
The latest spate of killings took place between May and July, with the youngest victim just 14 years old (see timeline of cases below). The true death toll is likely to be much higher than seven.
Both Angolan National Police and Angolan Armed Forces officers are implicated in the killings, which all took place in poorer neighbourhoods, and Amnesty and OMUNGA have been able to verify the killings through multiple eyewitness accounts of the police and armed forces' use of excessive force and firearms.
Deprose Muchena, Amnesty International's East and Southern Africa Director, said:
"The stories we heard from relatives and eyewitnesses are harrowing.
"One teenage boy was shot in the face while he lay injured; another was killed when police fired on a group of friends practising at a sports field.
"A state of emergency is no excuse for such outrageous human rights violations.
"There must be a thorough, independent, impartial, transparent and effective investigation into these killings, and perpetrators must be brought to justice in fair trials."
9 May: António Vulola
Police officers shot 21-year-old António Vulola, known as Toni Pi, who had been hosting friends to celebrate the birth of his first child.  According to witnesses, at around 10pm Toni Pi and his friend André accompanied their friends to the public transportation stop. On their way home they saw five officers beating and dispersing a gathering of young people, and started running home as they were not wearing masks. The police officer fired at them and Toni Pi was shot fatally in the head.
13 May: Mário Palma Romeu
The youngest victim in the investigation was 14-year-old Mário Palma Romeu, known as Marito, who was shot dead by police on the morning of 13 May. Marito had gone to buy sugar for his mother at the Tombas beach square in Benguela. That morning, young men working on fishing boats on the same beach were involved in local disturbances, and police were called to intervene. A police officer shot twice into the air to disperse the young men. The second shot hit Marito in the head and he died instantly.
5 June: Altino Holandês Afonso
Altino Holandês Afonso, 15, went to see his grandmother and aunt at the canteen they owned. Shortly after he arrived, police began shooting in the streets. Witnesses told Amnesty and OMUNGA that an officer chased Altino, who tried to run to his aunt's home, and shot him in his stomach just outside the door. Witnesses also alleged that the officer who shot Altino was drunk.
17 June: João de Assunção
João de Assunção, 20, was heading to the communal bathroom in his village in Palanca neighbourhood, Luanda, when he was stopped by officers. João told officers he would go and get his mask, but they instead asked him to do a somersault while pointing their guns at his face. João told them he felt tired and ill and could not. In response an officer fired into the air next to his head and João fell to the ground. The neighbours told officers that João had problems with his heart and hypertension, and he was taken to Hospital Cajueiros, where he later died. The results of the autopsy have not yet been released.
3 July: Mabiala Rogério Ferreira Mienandi
At around 7am, police shot and killed Mabiala Rogério Ferreira Mienandi, known to his family as Kilson. Kilson was at a sports field with a group of friends, who were playing football and dancing. According to witnesses, a police vehicle approached and, without warning, started shooting at the boys. Kilson was hit by a bullet then, according to witnesses, three policemen got out of the car and approached him, kicking him three times before driving off.
4 July: Clinton Dongala Carlos
Clinton Dongala Carlos, 16, was shot in the back by police. Clinton was returning from dinner at his aunt's house, a 300-metre walk, in the Cacuaco district, Luanda. According to witnesses, Clinton was chased by a group of security force agents and an officer shot Clinton in the back while he was running home. According to witnesses, officers asked local residents for water and poured it on Clinton's face as he lay injured. The neighbours then heard a second shot and when the officers left they saw that Clinton had been shot in the face.
13 July: José Quiocama Manuel
José Quiocama Manuel, a motor taxi driver known as Cleide, was shot dead by police while he was on his way to a friend's house in the Prenda neighbourhood of Luanda. According to witnesses, at around midnight people in the neighbourhood started shouting that the police were coming. Cleide and Maurício, a 16-year-old boy, tried to hide, but a police officer fired at them. Maurício was shot in the shoulder and survived, but Cleide died instantly.
There are ongoing criminal investigations against the state agents suspected to be responsible for the deaths of Mário, Altino, Clinton, Mabiala Kilson, João, António and José Cleide.
João Malavindele, OMUNGA's Executive Director, said:
"The Angolan authorities should ensure that the ongoing investigation is swift, independent and impartial.
"Nobody should have to fear for their life, and the Angolan authorities must hold to account anyone who arbitrarily deprives an individual of their rights, including the right to life."