Ali Aarrass to be freed in April 2020!!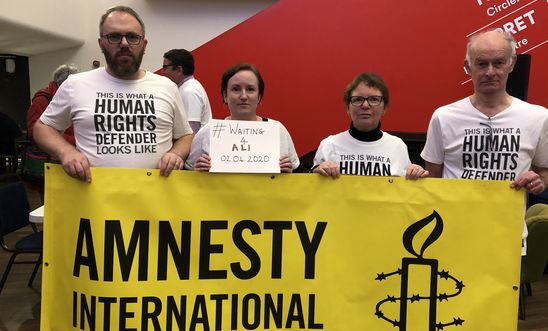 Some fantastic news to report!!
Ali Aarrass Moroccan 'prisoner of conscience' is due to be freed in April 2020. Ali was a victim of deportation, torture and arbitrary detention. 
Amnesty has been campaigning for Ali's release for 9 years.  During that time more than 212,000 of you signed a global petition calling on the Moroccan authorities to carry out an independent and impartial investigation into Ali's torture.    
Ali's full case can be found here:  https://www.amnesty.org.uk/morocco-justice-ali-tortured-security-forces 
Let's hope 2020 brings further success in addressing human rights abuses.
View latest posts