Lecture on Eritrea at the University of Chester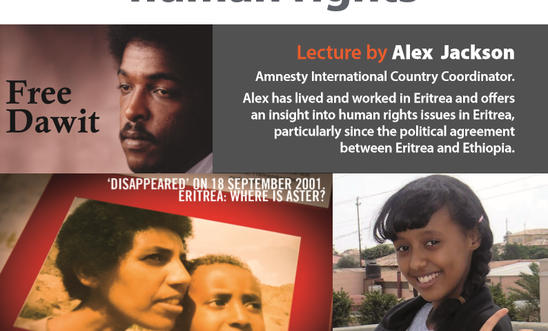 Alex Jackson (Amnesty International Country Coordinator) will be at the University of Chester on Tuesday 12th February 2019, 7.30 pm, CBB 115.
Alex will be giving a lecture on Eritrea: History, politics and human rights. Alex has lived and worked in Eritrea and offers a unique insight into human rights issues in Eritrea, particularly since the political agreement between Eritrea and Ethiopia.
University of Chester, Parkgate Road, Chester, Cheshire, CH1 4BJ - Best Building, Room CBB 115.
View latest posts