London Week 7 Memorial for Liu Xiaobo: Free Liu Xia & All Prisoners of Conscience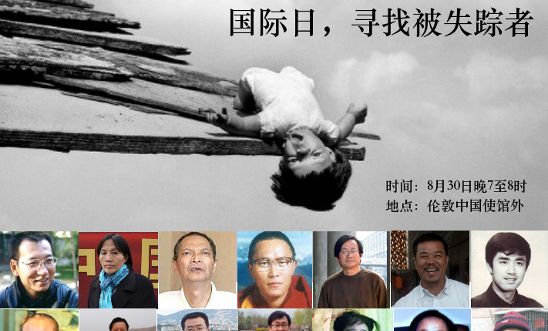 30 August marks 49 days after the passing of Liu Xiaobo and Liu Xia's missing for 47 days. On the International Day of the Victims of Enforced Disappearances, a demonstration to call for an end to Liu Xia's illegal house arrest, surveillance and harassment; demand immediate and unconditional release of all prisoners of conscience currently held in China and Hong Kong.
Remember Liu Xiaobo and all those who died in custody; Free Liu Xia and all those who have been forcibly disappeared 刘晓波七七祭悼念所有被病逝者;国际失踪日寻找刘霞等被强迫失踪人士
https://twitter.com/shaojiang/status/902687163363598337
Venue: opposite the Chinese Embassy, 49-51 Portland Place, London W1B
Time:  7 pm -8 pm Wednesday 30 August 
Downloads
About Amnesty UK Blogs
Our blogs are written by Amnesty International staff, volunteers and other interested individuals, to encourage debate around human rights issues. They do not necessarily represent the views of Amnesty International.
View latest posts