Meet the AIUK Charitable Trust board members
The Amnesty International UK Charitable Trust is one part of Amnesty International Uk, along with the Amnesty International UK Section. It is governed by a board of trustees, all appointed by the Board of the Amnesty International UK Section. 
Board of Trustees
All Trustees are appointed by the AIUK Section Board and a minority serve on both Boards. All trustees have invaluable skills and experiences that they bring to the governance of the trust. 
Andrew Lines (Chair)

Andrew is part of the Anthony Nolan leukemia and stem cell transplantation charity, leading service improvement and change and transformation activity. Previously he was Chair of Oxfam's Operational Management Group, Head of Continuous Improvement and Chair of Oxfam's Business Continuity Group at the outbreak of the COVID-19 pandemic.
He brings operational leadership experience and strategic expertise; linking long and short term objectives to budgets, corporate measurement and evaluation. He has worked previously as a consultant for organisational development in the global finance sector, as well as building leadership frameworks for FTSE 100s.
Andrew first became involved with Amnesty during the Get Up Sign Up campaigns in the 1990s, he has a particular interest in the right to life and the corrosion of rights through climate change. He lives with his civil partner and their children and cats in Oxfordshire. 
Shirah Z Mansaray (Vice Chair)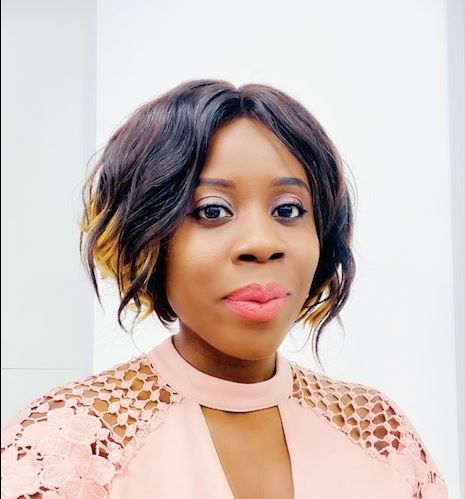 Shirah is a PhD scholar at University College London (UCL) conducting academic and industry research on healthcare policies and architectures that promote mental health through design responsibility and sustainable environmental design. Shirah is passionate about advocating for mental health as a fundamental human right for populations in the global South and worldwide. She has a Master's degree in Development, Technology and Innovation Policy from UCL and her thesis interrogated the efficacy of the World Food Program's Blockchain based digital identification system and the data privacy rights of refugees.
Shirah is passionate about her legal career and is currently seconded to Bates Wells LLP where she advises charities, non-profits and civil society organisations in the UK and internationally on governance matters, commercial agreements, charity law and human rights law.
Shirah is also the CEO and founding trustee of the international charity "I am Somebody's Child Soldier" which provides mental health support to former child victims of war in Uganda. Shirah has over 15 years' experience working in the humanitarian field, with organisations ranging from the United Nations and the Human Rights and Economic Affairs Department at the Council of Europe, Strasbourg. Shirah is a longstanding supporter of Amnesty International and actively fundraised for the organisation throughout her time at university. 
Helen Moulinos (Vice-Chair)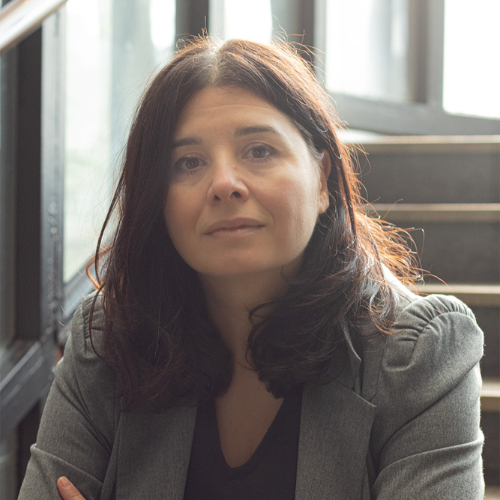 Helen's cross- sector career spans three decades with specialisms in innovation, social justice, community empowerment, human rights, and strategy.  She is the Chief Executive of POhWER (People of here want equal rights), Britain's largest human rights independent advocacy charity who supported half a million people last year to uphold their human rights in public services. Helen additionally serves as a Board Trustee with the Civil Liberties Trust working closely with Liberty, and is an Independent Non-Executive Director with the Food Network for Ethical Trade.
Helen is an outspoken campaigner and contributor to media advocating for human rights, inclusion and equality, recent examples include: Race Equality Matters, Independent, BBC, Civil Society, Charity Times, Metro, Big Issue, Telegraph. Between 2022-2023, she took to the streets of Britain interviewing the general public as part of You Tube series for called Human Rights Vox Pops, raising awareness of Human Rights in the UK.
Helen's passion is to empower people to live independent lives, to embrace the power of diversity and persuade powerful institutions to drive societal change towards a fairer equitable society.  Helen holds a Masters in Finance from the City University of New York,  and is currently pursuing a second Masters degree in International Affairs at King's College London as a mature student.
Nisha De Silva

1st term 11 July 2020
Role: Grants Subcommittee
Nisha joined the board in July 2020. She is a civil servant and is currently the Interim Deputy Director in the Data and Analysis directorate at the Ministry of Justice. She has a PhD in Operational Research and has worked across a number of sectors including the public sector, academia, and the oil and gas industry. She was part of the founding team of the Global Disaster Information Network established under a United Nations resolution, a global network of technology and specialist resource that is mobilised when disasters occur around the world. As a scientist she has published her research discoveries on designing spatial decision support systems extensively and has implemented evacuation systems using this technology.
Nisha is passionate about social justice and has focused her recent efforts in central government to improving value for money in public sector investment in the delivery of justice. She has a keen interest in astronomy and space exploration, and a thirst for discovery and knowledge of the unknown. Nisha was born in Sri Lanka and has lived her life in several countries and considers herself a citizen of the world.
Awmaima Amrayaf
Awmaima completed a PhD in Law at the University of Leeds in 2018 and has since worked in legal research and the pro bono sector in the UK. Awmaima is from a refugee background and currently holds the position of pro bono legal officer at the global law firm, DLA Piper. This is a role that focuses on supporting internal and external thought-leadership and impactful pro bono and legal education programmes for refugees and asylum seekers.
Awmaima has over 15 years' of professional experience in both academic and governmental settings in her country of origin Libya where she is recognised as a human rights activist.
Dr Senthorun (Sen) Raj
Dr Senthorun (Sen) Raj is an academic human rights lawyer who teaches and researches at Manchester Law School. Sen is passionate about glitter, community building, and social justice. His academic and activist work takes an intersectional approach to the rights of LGBTI people and people who seek asylum. Sen was previously a Lecturer in Law at Keele University, UK and a Scholar in Residence at New York University's Center for Human Rights and Global Justice, USA. He has also worked as the Senior Policy Advisor for the Gay and Lesbian Rights Lobby in Sydney, Australia.
Sen is currently Chair of the AIUK Section Board, as well as a Board member of the Charitable Trust. He has been a member of Amnesty International for 14 years and served on the AIUK Section Board since June 2018. Prior to moving to the UK, Sen served on the Board of Amnesty International Australia.
Helen Horton
Helen is a long-term grassroots member of the UK Section, having been chair for 7 years of her local group in Lancaster. She is currently a member of the Safeguarding Committee, the International Issues and Policy Group and chair of the Campaigns an Impact Sub Committee. She is also a school speaker. Helen spent many years as a teacher of teenagers with Special Needs and then as a Senior Lecturer and Programme Leader (MA Education) in the School of Education at the University of Sunderland. After holding this role for 14 years she retired to take up a placement with the Voluntary Service Overseas. She is particularly passionate about Human Rights Education and strengthening campaigning with local groups.
Helen is currently a Vice-Chair of the AIUK Section Board, as well as a Board member of the Charitable Trust.
Ian Adams
Ian is an experienced executive director of national government agencies and the NHS, following an earlier career with the BBC, whose professional background is in communications and marketing. Today he is employed as Director of Policy, Strategy and Communications at NHS Resolution, the legal arm of the health service in England. 
Ian is a Fellow of the Chartered Institute of Marketing, a Fellow of the Royal Society of Arts and a Leadership Fellow of St George's House, Windsor.  He is a trustee of a number of charities which provide services to homeless people, and which promote inclusion and opportunity. 
Previously he served as a social housing non-executive director, a governor of a further education college and a local authority councillor for 20 years.  In 2017/18, Ian served as Lord Mayor of Westminster.  He holds two degrees, including an MBA awarded with Distinction from the University of Bradford. 
David Keen
David is a a Chartered Accountant with nearly 40 years' experience in the Financial Services Industry, the majority at Deutsche Bank. Working primarily within the Finance function he has worked in many different countries and has extensive experience in shared services, change management and strategic transformation. Having gained considerable experience in Financial Accounting & Operations in a complex and regulated environment, David was appointed Global Head of Finance Service Centres, from 2010-15. His  responsibility was to efficiently deliver services to the entire global Finance function from offshore centres in Manila, India and Jacksonville, Florida.  From 2015 David led several highly complex programs which enabled and delivered transformational change to the technologies, processes, controls and organisation of Finance and Procurement.   He career retired in January 2023.
In recent years David has undertaken Non-Executive and Trustee roles outside of the financial sector leveraging his governance and financial control experiences. He is a Board Advisor to a primary healthcare provider, a trustee of a small social charity supporting disadvantaged young adults in Brixton and has recently been appointed as a Trustee to Amnesty International UK Section Board. David is  a lifelong advocate of Diversity & Inclusion and is eager to promote supporting initiatives both within his current non-Executive roles and more widely.   David is a supporter and fund raiser for Cure Leukaemia, a blood cancer research Charity.