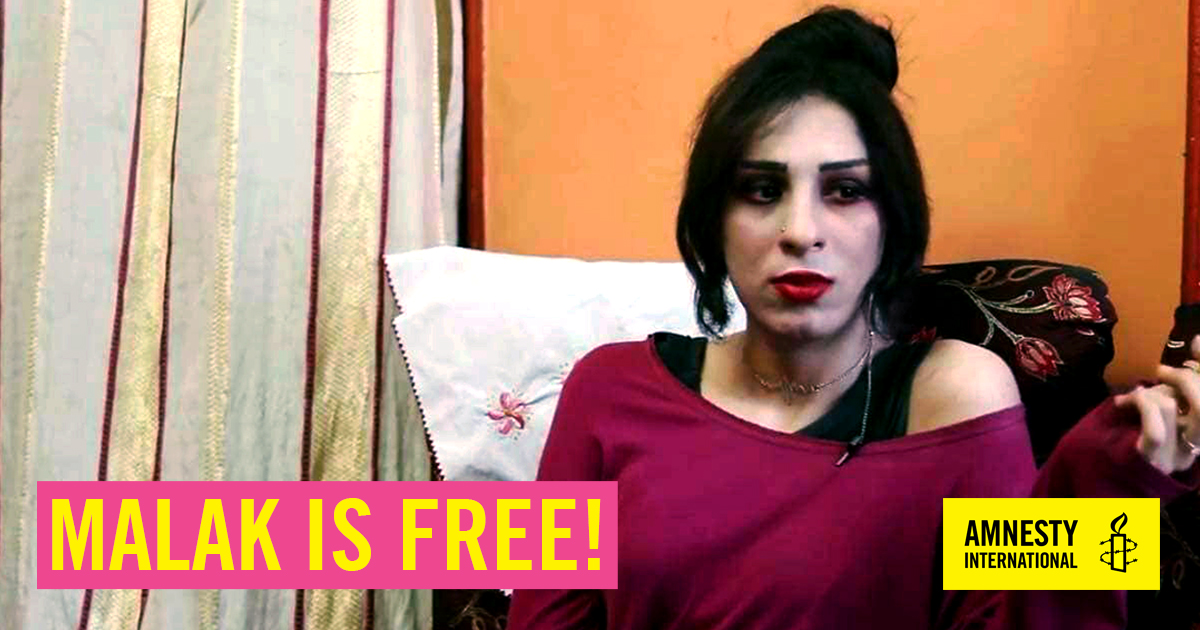 Malak is a human rights defender known for her brave work campaigning for LGBTI rights in Egypt. 
She rose to prominence in 2017 when she started documenting her transition on social media, when she struggled to get treatment at public hospitals and medical staff threatened to have her arrested. 
On 29 July 2019 she freed from prison after international campaigning for her release. Thank you so much to all our supporters who signed the petition! You made made an incredible difference to this young woman's life.
It is unlikely charges will be re-filled against her. This is amazing news - as Malak was having a terrible time in the all-male prison she was kept in.
What happened?
In the early hours of 6 March 2019, National Security Agency officers raided her family home in Giza.
They took Malak to an undisclosed location. The next day she appeared before a Supreme State Security Prosecutor without a lawyer and was handed a 15-day detention order. 
Days later, Malak was subjected to a forced anal examination at a government hospital. Here, medical staff continued to sexually assault and harass her.
Missing for four days
It was only on 10 March that Malak's lawyers were finally able to confirm that she was being held in solitary confinement at a police station in Cairo. 
Despite having official medical documents that stated she was undergoing gender affirming surgery, Malak was placed in an all-male detention facility.
Trumped-up charges
Malak was held on trumped-up charges of 'aiding a terrorist organisation' and 'misusing social media to commit a crime punishable by law'. According to one of her lawyers, she was one of 35 other people who were arrested after their involvement in protests after a fatal train wreck that killed 25 people.