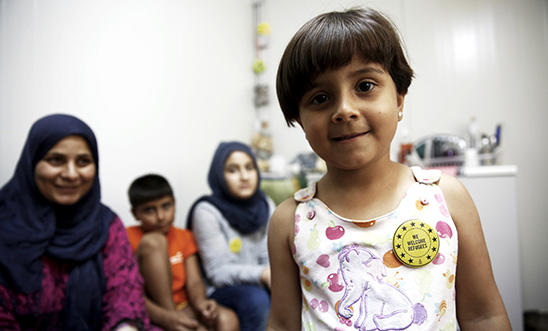 Six-year-old Noura and her family were forced to flee from Syria, they're now trapped in a Greek refugee camp © GIORGOS MOUTAFIS/AMNESTY INTERNATIONAL
Our annual free will-writing scheme is now over for this year. If you wrote your Will during Make a Will Month, we'd love to get your feedback about the scheme. If you'd like to do this, please complete our feedback form and return it to us at the address below.
Download our Make a Will Month feedback form. 
Please return your completed form to: Rebecca Elliott, Make a Will Month 2017, Amnesty International UK, The Human Rights Action Centre, 17-25 New Inn Yard, London EC2A 3EA, or email: legacy@amnesty.org.uk. 
- Information about Make a Will Month 2018 will be available early next year.
National Free Wills Network
We are also a member of the National Free Wills Network. This scheme, which runs throughout the year, offers our supporters the chance to make their will free of charge at hundreds of participating solicitors across the UK. There's no obligation to leave a gift to us if you use this service, but we hope that you choose to do so.
 
If you would like to make use of the National Free Wills Network please email legacy@amnesty.org.uk for further information
 
Downloads