Mahdi Abu Dheeb, imprisoned in Bahrain for defending teachers' rights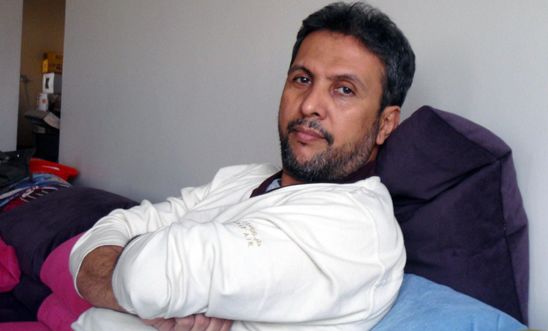 Mahdi Abu Dheeb © Private
April 2011 was a time of unrest in Bahrain. The mood of political uprising sparked by the so-called Arab Spring had spread across the region. From January until March 2011, people took to the streets, many calling for the ruling regime to step down. They were often met with violence from the police officiating the protests.
It was in this mood that a Bahraini school teacher found himself arrested and imprisoned for suggesting that the teaching union go on strike.
Arrested for calling for a teachers' strike
In April 2011, as both the protests and the violent crackdowns continued in the streets of Bahrain, Mahdi Abu Dheeb, a school teacher and then president of union the Bahrain Teachers' Association, called on his teaching union to strike. Supported by his colleague Jalila al-Salman, the pair wanted to demonstrate solidarity with those calling for governmental reform. It wasn't long before Mahdi and Jalila were arrested.
Tortured in detention
Mahdi was at his uncle's house on 6 April 2011 when police seized him for interrogation. They took him to a secret location: his family didn't know where he was for over three weeks.
Mahdi was then subjected to 64 days in solitary confinement. According to the UN, subjecting to more than 15 consecutive days in isolation amounts to torture.
When he was interrogated, Mahdi says the police beat him. Mahdi's daughter, Maryam, told us that her father had two broken ribs and was suffering from severe neck and back pain when she saw him after his time in detention.
Charged with attempting to overthrow the system
After Mahdi and Jalila had called for their union to strike, they were arrested by Bahraini police on charges including
Halting the educational process
Inciting hatred of the regime
Attempting to overthrow the ruling system by force
Possessing pamphlets
Disseminating fabricated stories and information.
We have never seen any evidence of these charges being true.
Mahdi and Jalila were tried before a military court in September 2011. They were found guilty, and Mahdi sentenced to 10 years in prison – which was reduced to five years after an appeal. Mahdi has already served half of his reduced sentence.
Jalila was dealt a three year sentence, later reduced to six months. She was released in November 2012.
Prisoner of conscience
Because he is in jail solely for expressing an opinion, Mahdi is a prisoner of conscience.
Mahdi is not in jail for criminal activity. He is imprisoned because he exercised his right to speak freely, and his right to freedom of assembly. All of us should be able to peacefully demonstrate with others as part of a democracy, to express our views and raise issues that are important to us.
There is no evidence that Mahdi or Jalila ever called for violent protests, or used violent tactics themselves.
What we want to see
We are calling on Bahrain to release Mahdi immediately and unconditionally.
In addition, we are also calling for
Medical treatment for Mahdi. Mahdi sustained serious injuries while in detention, including broken ribs. His daughter says that the prison authorities have played 'a cat and mouse game' in allowing him treatment he urgently needs.
A full investigation into Mahdi's claims that he was tortured in police custody. We want authorities in Bahrain to investigate Mahdi's allegations of torture and ill-treatment, and bring those responsible to justice.