Iraq: Violent Yezidi and Shi'a backlash against Islamic State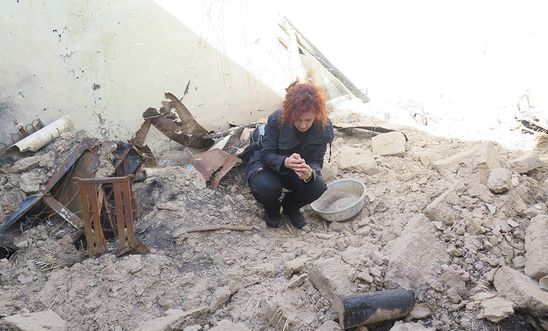 A village destroyed by a Yezidi armed group, in a possible act of revenge for ISIS acts against the Yezidi population. © Amnesty International
A year on from Islamic State's capture of Mosul in Iraq, Yezidi and Shi'a militia have carried out deadly revenge attacks against local Sunni Arab communities.
The two massacres were apparently to avenge Islamic State crimes in the area, part of the armed group's year-long reign of terror in northern Iraq.
In one of the reprisal attacks, at least 46 Sunni men were murdered in the village of Barwana by Shi'a militia and government forces.
'There were bodies everywhere. Tens and tens of bodies. Some by the rubbish dump, others in a field. I cannot forget the sight, heads exploded, contorted bodies, pools of blood. The children saw it too. The screams still ring in my head. It was unimaginable.'

Nadia, whose husband, son and son-in-law were among those killed during the attack
In a separate attack in the Sinjar region, members of a Yezidi militia killed 21 Sunni Arab residents in two villages called Jiri and Sibaya. 
Civilians paying the price for IS crimes
The Iraqi government often supports and arms the Shi'a militias who have carried our abductions and killings across Iraq.
So far, no-one has been held to account for numerous massacres of civilians carried out in the name of revenge.
It is deeply troubling to see members of the Yezidi community, who have suffered so much at the hands of the IS, now themselves committing such brutal crimes.
'These misguided attempts to take justice into their own hands and take revenge on entire communities have only brought more tragedy and suffering on civilians.'

Donatella Rovera, Amnesty's Senior Crisis Advisor 
Explore our interactive story map