Families in the Refugee Camps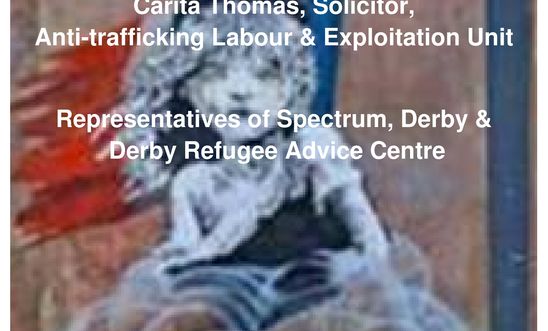 In what has been described as the world's largest mass migration since the end of the Second World War, it's easy to forget the women and families who have been affected by events beyond their control.
Wirksworth and District Amnesty International intend to address this. As part of International Women's Day we're hosting an event to highlight the plight of women and families in refugee camps across the world.
This emotive, often controversial topic will be covered by keynote speakers from the Derby Refugee Advice Centre, Spectrum Derbyshire and the Anti-trafficking Labour and Exploitation Unit. Together they will provide a unique, local slant on how the refugee crisis is affecting the lives of women and families and what we can do to help.
'Families in the Refugee Camps' takes place from 2pm - 4pm at Wirksworth Memorial Hall, St John's Street, Wirksworth DE4 4DS on Saturday, 12th March. Please come along: you will be most welcome.
Refreshments served.
View latest posts