The Plight of Saudi Women Activists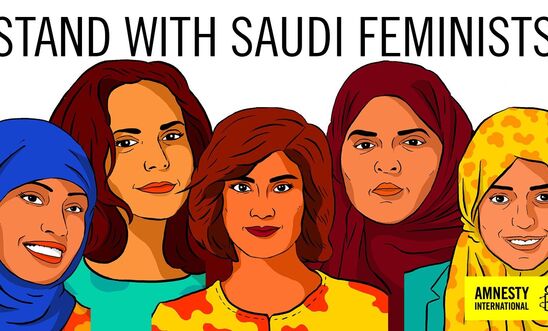 After years of campaigns, Saudi Arabia issued driving licenses to women for the first time in June 2018. This advancement in gender equality has enabled women to enjoy freedoms such as driving to work, university and to social events without having to rely on male guardians. Nonetheless, this improvement is only a drop in the ocean for a country that still upholds male guardianship. Currently, Saudi Women need permission from their male guardian to marry, study overseas, leave prison, work and receive certain healthcare. This restriction literally put a woman's life in the hands of a man. With such a distortion of power, it should be no surprise that authority derived from male guardianship is exploited. This can be demonstrated through statistics from the Saudi Ministry of Labour and Social Development, who reported 8,016 cases of physical and psychological abuse over a one-year period ending in October 2015, mostly involving violence between spouses (1).
Opposing official policy in Saudi Arabia takes courage and bravery as the outcome can be fatal. On the surface, the story of women winning the right to drive sounds like a happy one, but if you scratch a bit deeper, it is layered with human rights violations. Loujain Al-hathloul was a prominent advocate for women's right to drive. She famously recorded herself driving from the UAE to the Saudi border. On the 15 May 2018, just over a month before the driving ban was lifted, she was arrested for her advocacy and trialled on terrorism charges. Loujain Al-hathloul remains in prison. Unfortunately, Loujain is not alone. The crackdown on dissidents between May 2018 and July 2018 lead to the arrest of Iman al-Nafjan, Aziza al-Yousef, Nouf Abdulaziz, Maya'a al-Zahrani, Samar Badawi and Nassima al-Sada. Many of these women have experienced abuse in prison such as electric shocks, whipping, extended solitary confinement, sexually harassment and assault and being held incommunicado.
At Amnesty International, we are advocating for:
Immediate and unconditional release of Loujain al-Hathloul, Nassima al-Sada, Samar Badawi, Nouf Abdulaziz, and Maya'a al-Zahrani

Drop charges against all WHRDs and Saudi women activists, Loujain al-Hathloul, Nassima al-Sada, Samar Badawi, Nouf Abdulaziz, and Maya'a al-Zahrani, Iman al-Nafjan, Aziza al-Yousef, Amal al-Harbi, Dr. Ruqayyah al-Mharib, Shadan al-Anezi, Dr. Abir Namankni, and Dr. Hatoon al-Fassi, and an anonymous activist), on trial for their human rights work

Allow diplomats and journalists access to the trial sessions to ensure the right to fair trial.

Saudi Arabia pursue further reforms that will result in the complete abolishment of the guardianship system and any other regulations enabling discrimination against women
What you can do!
Sign 'free Saudi Women who fought for the right to drive' petition
Sources
(Steph Berry)
View latest posts