Free Saudi women who fought for the right to drive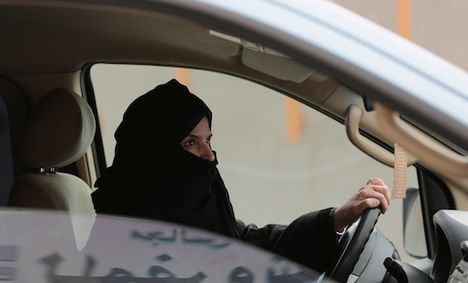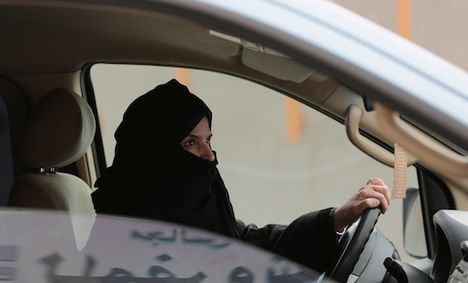 Women who fought for the right to drive face 20 years in prison. Reports suggest they have been tortured and abused in detention.
After years of campaigning, the ban on driving for women in Saudi Arabia has been lifted. But the women who bravely fought for this right have been arrested and branded 'traitors'.Email Saudi Arabia demanding that the rest are also returned home, and all charges are dropped.
Free Saudi women who fought for the right to drive
The situation
24 June 2018 was an historic moment for women's rights in Saudi Arabia.
However, a few weeks earlier, many of the women human rights defenders who successfully campaigned for the right to drive were arrested, including Loujain al-Hathloul, Iman al-Nafjan and Aziza al-Yousef.
This victory for women's rights seems to have come at a cost - the Saudi authorities have chosen to silence the very women bravely speaking up for human rights.
Three women – Iman al-Nafjan, Aziza al-Yousef and Ruqayyaa al-Mhareb – were provisionally released on 28 March. But the others are still detained.
Torture and abuse in detention
We have obtained reports of torture and abuse inflicted on these women whilst detained.
According to the testimonies, a total of ten human rights defenders were tortured, sexually abused, and subjected to other forms of ill-treatment during their first three months of detention, when they were held in an informal detention facility in an unknown location.
In November 2018 we learnt that a number of women had been repeatedly tortured by electric shocks and flogging, leaving some unable to walk or stand properly. 
And in January this year, fresh reports revealed that one woman was wrongly told by an interrogator that her family members had died, and was made to believe this for an entire month. Two others were forced to kiss each other while interrogators watched.
This is absolutely sickening and must be stopped immediately.
The high price of feminism in Saudi Arabia
Following the arrest of these women, Saudi media ran a chilling smear campaign, sharing pictures of the activists with the word 'traitor' stamped in red across their faces. A related hashtag describing them as 'Agents of Embassies' has also been widely circulating on social media.
These peaceful women human rights defenders may now face up to 20 years in jail for their work on dismantling the decades-old driving ban.
The arrests of two more prominent women activists, Samar Badawi - sister of the jailed blogger Raif Badawi - and Nassima al-Sada, shows the crackdown on women activists is far from over.
Both have previously been targeted, harassed, and placed under travel bans for their human rights activism.
Saudi Crown Prince taking credit
Some of these women were instrumental in lifting the ban - yet the Crown Prince Mohammad bin Salman has himself claimed credit for it as one of his 'visionary reformist policies'.
Despite his attempts to brand himself a 'reformer', the Crown Prince has shown his promises are meaningless.
In fact, the crackdown on human rights defenders in Saudi Arabia has only got worse since his appointment, with several activists detained, tried and sentenced to lengthy prison terms for their human rights work.
What you can do
There's still time to act and make a difference - the women have not yet been sentenced.
Please write to the Saudi Arabian embassy in London, calling on the authorities to release the activists immediately. Amnesty supporters around the world will also be urging their embassies to do the same.
Together we can drive change for women's rights defenders in Saudi Arabia.