Free Saudi women who fought for the right to drive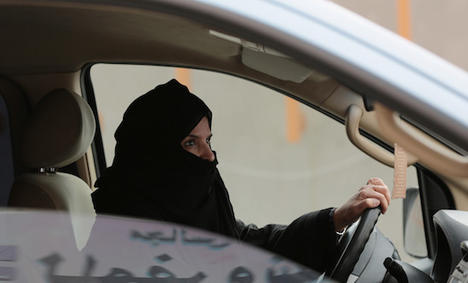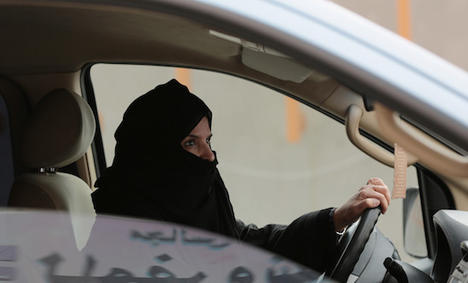 After years of campaigning, women in Saudi Arabia will finally be allowed to legally drive on 24 June. But in a cruel twist, three women who bravely fought for this right have been arrested and branded 'traitors'. They face up to 20 years in prison in a desperate attempt to stop progress.
Demand Saudi Arabia release them immediately.
Free Saudi women who fought for the right to drive
The situation
A few weeks before the Saudi driving ban is due to be lifted, many of the women who successfully campaigned for the right to drive have been arrested, including Loujain al-Hathloul, Iman al-Nafjan and Aziza al-Yousef.
24 June should be an historic moment for women's rights in Saudi Arabia. Instead, the Saudi authorities have chosen to make a desperate attempt to silence these women bravely speaking up for human rights.
The high price of feminism in Saudi Arabia
Following the arrest of these women, Saudi media ran a chilling smear campaign, sharing pictures of the activists with the word 'traitor' stamped in red across their faces. A related hashtag describing them as 'Agents of Embassies' has also been widely circulating on social media.
These peaceful women human rights defenders may now face up to 20 years in jail for their work on dismantling the decades-old driving ban.
Saudi Crown Prince taking credit
These women were instrumental in lifting the ban - yet the Crown Prince Mohammad Bin Salman is now claiming credit for it as one of his 'visionary reformist policies'.
Despite his attempts to brand himself as a 'reformer', the Crown Prince has shown his promises are meaningless.
In fact, the crackdown on human rights defenders in Saudi Arabia has only gotten worse since his appointment, with several activists detained, tried and sentenced to lengthy prison terms for their human rights work in the past months.
What you can do
There's still time to act and make a difference - the women have not yet been charged.
Please write to the Saudi Arabian embassy in London, calling on the authorities to release the activists immediately. Amnesty supporters around the world will also be urging their embassies to do the same.
Together we can drive change for women's rights defenders in Saudi Arabia.