Human Rights Act and Lobbying MPS Workshop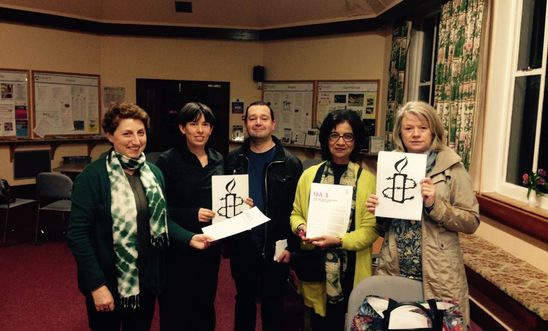 Great workshop on the Human Rights act on Monday 20th March. Debora Singer explained how the Human rights act came into being. What it does and how it works. Debora also explained some of the myths that are often attributed to the act. Also there was an emphasis on why we need to keep the act and some of the positive things the act has done to protect the individual.
Members were tested on their knowledge especially in regard to the 14 articles of the act. The second part of the workshop focused how members can lobby their local Members of Parliament, there are five members of Parliament serving the local groups area that members could approach.
View latest posts