Hannah Slater Talk of Syrian Refugees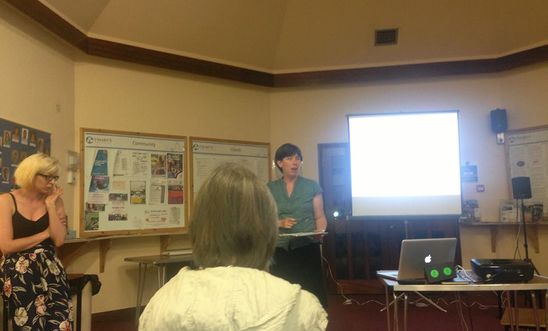 To mark Refugee Week, Hannah Slater, the Amnesty Country Coordinator for Syria, spoke at June's public meeting. She explained the background to the crisis, showed powerful images of the bombing and film of the situation facing refugees.
She explained how Amnesty is supporting human rights defenders and citizen journalists within the country who, despite terrible conflict all around them, are speaking out for a peaceful future.
Millions of children, women and men have fled the violence, persecution and hardships in Syria, hoping for safety outside the country. The UK has so far committed to only taking in a few hundred of the most vulnerable refugees. Later in the autumn, there will an opportunity to encourage local councils to welcome those refugees in greatest need.
View latest posts