30 Nov. Support for COFADEH.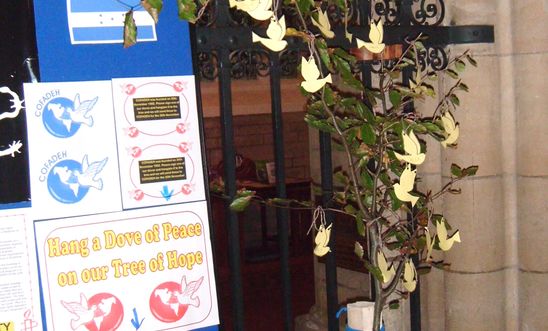 Doves of Peace
COFADEH (Committee of Relatives of the Detained & Disappeared in Honduras), founded in 1982,  works for the rights of Honduran people on a range of issues including enforced disappearances, impunity for past human rights abuses, threats & harassment of human rights defenders, land rights issues & prison conditions.  They have been chosen as one of the organisations to send messages of support to in this year's Write for Rights campaign.
We made Doves of Peace (COFADEH's logo) for COFADEH's anniversary and asked members of the public to sign these and hang them on our Tree of Hope. These have been posted to COFADEH for their anniversary on 30 November.
View latest posts