Update: Freedom in Burma by Khun Saing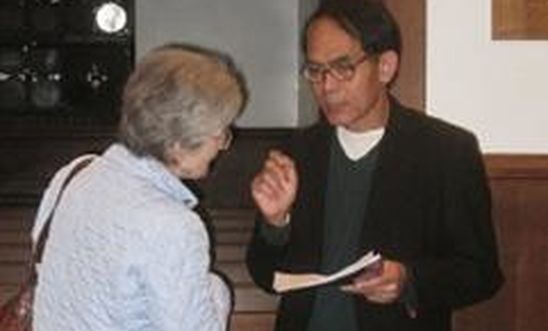 Forty people attended the talk by Khun Saing on 14th March 2012. 
Khun Saing spoke about the situation in his home country, and the way freedom is still at risk. In the UK he is free to run a website that criticises the Burmese government, but in his home country that could cost him fifteen years in jail.
Khun Saing was five years into his medical training before the government barred him from being a doctor, because he was involved in student protests. As a result of the UK immigration rules he has only seen his four year old son for a total of three months, yet there was no trace of bitterness.
Paul Francis, chair of the Amnesty Telford group, said " A thoughtful man, who works in a Sheffield bakery, came down on the train specially to tell us about Freedom in Burma. We came home knowing how lucky we are, and we're all a lot wiser."
Please find below notes on Khun Saing talk by Paul Francis 
View latest posts