May 2012 Campaigning for a Bulletproof Arms Trade Treaty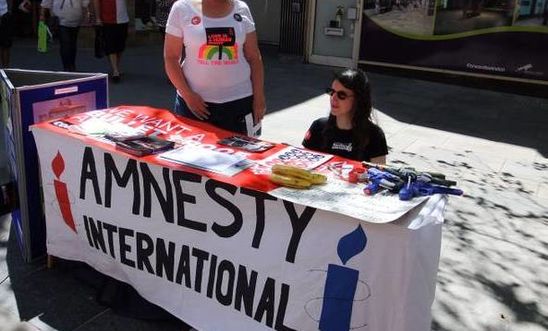 Our Town Centre Control Arms action
Our focus in May has been on the final push of the campaign for a strong, effective and internationally binding Arms Trade Treaty.
Our monthly meeting on 10th May took the form of a workshop on the Amnesty's Control Arms campaign, with Ros Topley, regional coordinator for the South.
On 26th May we took our new found knowledge and enthusiasm for the topic onto the streets of Swindon, where unsuspecting members of the public were urged to add their names to the petition calling on the UK government to commit to setting up an Arms Trade Treaty that will effectively prevent arms from fuelling atrocities and human rights abuses around the world.
View latest posts