21 September 2011 US State of Georgia executes Troy Davis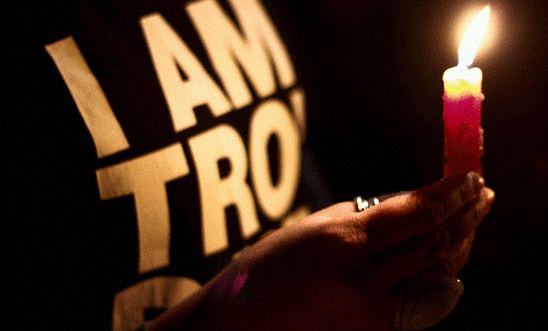 We were shocked and dismayed at the execution of Troy Davis, despite the many doubts surrounding his conviction.
These were Troy's words, speaking to a representative of Amnesty International the day before his execution:
"The struggle for justice doesn't end with me. This struggle is for all the Troy Davises who came before me and all the ones who will come after me. I'm in good spirits and I'm prayerful and at peace."
View latest posts