Ilker Demir - 1 March 2021 Meeting Highlights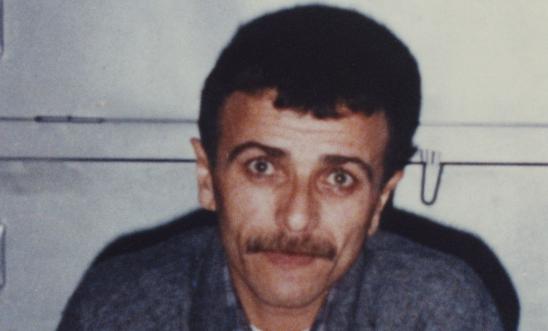 Ilker Demir, Turkish Journalist
Reunion with ex-Prisoner of Conscience Ilker Demir, Turkish Journalist
The Sutton group were delighted to have Ilker Demir speak to us via zoom on the 30th anniversary of his release from prison in 1991, and coincidentally on the 60th anniversary of the creation of Amnesty International in 1961. It was also a pleasure to meet Ilker's daughter, Hece Alize Demir, who helped with the translation on the night. There was a good turnout for the reunion, including Amnesty members from Croydon, Loughborough, Nottingham, Dorking and even as far away as El Salvador, as well as members from the local Turkish community.
Ilker was a Turkish journalist who was arrested in 1984, under article 159 of the Turkish Penal Code, for writing communist propaganda and insulting the Turkish authorities by articles he had published in 1975-1977 - when at that time the articles were perfectly legal. These articles were published in the Turkish Socialist Workers' Party (TSIP) magazines "Ilke" and "Kitle", of which Ilker was then editor. However TSIP and the magazines were banned after the military coup in September 1980. TSIP had never advocated or engaged in violent activities, and there was no indication that Ilker ever had either.
After a number of trials by a military court for different offences, Ilker was convicted and originally sentenced to 48 years and 1 month imprisonment (meaning a release date in 2032). This was subsequently reduced to the maximum of 36 years imprisonment, the equivalent of a life sentence. In a letter dated Dec 7th 1987, Ilker calculated that if the usual remission for good behaviour was granted, the earliest date he could be released was 1993. In his letter of 5th Nov 1989, the earliest release date had been put back to 1999.
Ilker was held in Nazilli E-Type Prison, one of forty special prisons built for political prisoners after the 1980 coup. Following his arrest he was held incommunicado for several weeks and tortured - the authorities were believed to have used classical torture techniques. On July 14th, 1989 he was beaten and put into "solitary" when he protested about his daughter not being allowed to see him when she accompanied her mother on an "open visit" during a religious holiday. He went on several hunger-strikes, the longest lasting 33 days. As a result, he was reportedly in poor health, and suffered from a stomach ulcer, asthma and weight loss. There were concerns raised about whether he was being adequately treated for these conditions.
The first time members of Sutton Amnesty got involved in Ilker's case was in December 1987, when Richard Crump and Graham Bisset sent cards to Ilker as part of Amnesty's Greeting Card Campaign, in which he was featured. Ilker replied back to both of them. Richard and Graham wrote again in December 1988 and 1989, and Ilker replied back again, this time with photographs of himself. During this time, Ilker had been adopted as a prisoner of conscience by the Loughborough Amnesty Group and Amnesty groups in Germany and Brazil.
In August 1990 there were national and international letter-writing campaigns on behalf of Ilker - the target Yildirim Akbulut, Office of the Prime Minister. Ilker's case also featured in Amnesty's Prisoner of the Month in July 1990.
There was continuous letter-writing from the Sutton, Loughborough, Brighton and Salisbury Amnesty Groups, plus groups in Brazil and West Germany. The Loughborough and Sutton Amnesty groups both started 100-day letter-writing campaigns, targeted at President Turgut Ozal and Nurver Nures, the ambassador in London, respectively.
The Sutton group regularly raised Ilker's case with their parliamentary MP's from Sutton and from Carshalton, as well as with their MEP, James Moorehouse. John Peppard also had appointments with senior diplomats in the Turkish Embassy in London. A lot of local publicity was generated around Ilker's case, Caroline Moorhead also writing a piece in the Independent newspaper concerning Ilker's plight. In early 1991, Turkey made changes to the Turkish Penal Code. This, together with the pressure of some 20,000 letters from many Amnesty groups and other organisations such as PEN and the Quakers finally told, and Ilker, along with 1000's of POCs, was finally released in April 1991.
After his release, Ilker was treated in a special hospital for several weeks until he had fully recovered from his ordeal. His received immediate support from a Turkish human rights group and his aftercare was also monitored by the Amnesty International Secretariat.
The Sutton group had considerable personal communication with Ilker and engaged in vital "aftercare" work on his behalf. In 1993, Ilker attended a Sutton Group monthly meeting and Welcome Party while in London for a few months to study English. He thanked the group for all their efforts, and spoke of great hardship, but also took great pleasure from his many "friends" who had written to him whilst he was in prison. Ilker told the group that the 20,000 letters were still stored in his father's home, and that every photo he received was like a visit! He also told us that other fellow prisoners shared in his joy at receiving letters and cards, and that this gave them hope too. Ilker later helped at an AI letter-writing event in Sutton High Street, where members of the public who had previously signed letters and petitions on his behalf were actually able to meet him.
Ilker's case illustrates the real strengths of an Amnesty group: raising the public's awareness of each case through publicity and write-a-thons; pressuring government authorities through persistent letter-writing; lobbying of MP's and MEP's, and finally visits to the appropriate embassies in London.
View latest posts