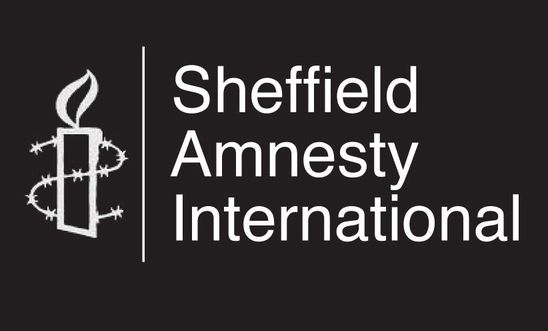 Amnesty International Sheffield City Local Group
About Amnesty International, Sheffield Group
Helping the people of Sheffield in their contribution towards improving the welfare and human rights of others around the world. Write for life!
Group Overview
Sheffield Amnesty International meets at 7.15 pm on the second Wednesday of every month (except August). We meet on the ground floor of the Central United Reform Church, Norfolk St, Sheffield S1 2JB in Sheffield City Centre. Parking is available at the rear of the building.
We have letter-writing meetings on the fourth Wednesday of every month. Drop in any time from 7.00 pm. Check our Facebook page for the venue each month.
All newcomers are very welcome.