Cuba Presentation at May 2012 Monthly Meeting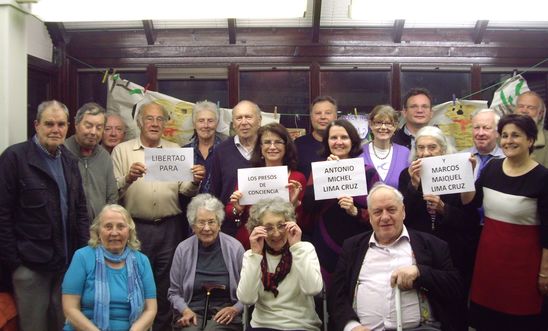 At our May meeting on Thursday 10th May we were fortunate to have a visit from Sue Bingham, AIUK Coordinator for Cuba, who brought us up to date with Human Rights in Cuba.
We heard about the developing socio-economic change which has accompanied Cuba's gradual opening up to capitalism and that 2012 has seen the country's first Gay Pride March and first gay wedding. Cubans can now be openly and legally self employed and private buying and selling of houses and cars is  permitted. These changes seem to have  brought about a different atmosphere on the streets, but alongside some increased freedoms there has also been drastic cutting of state jobs and the introduction of taxes for the self-employed and those who profit from private sales.
Sue went on to talk about the ongoing persecution of dissidents. A new Amnesty report describes recent  tactics, designed to punish opposition to the government and introduced shortly before the Pope's visit in March this year. These include 'Acts of Repudiation,' short-term detentions accompanied by continual, sometimes violent harrassment, designed to leave victims in a state of constant fear and anxiety. Although questioning and criticism of the regime is growing, so too is the repression of freedom of expression.
We heard about individual cases of imprisonment and were encouraged to send letters to the Cuban government on behalf of two brothers  Antonio Michel Cruz and Marco Máiquel Lima Cruz, who have been sentenced to two or three years' imprisonment after a Christmas celebration during which they sang protests songs.
To read more about Cuba go to:
www.facebook.com/NAMCAR.AIUK
www.facebook.com/Amnesty.International.Caribbean
Downloads
View latest posts