Kate Allen visits Reading Group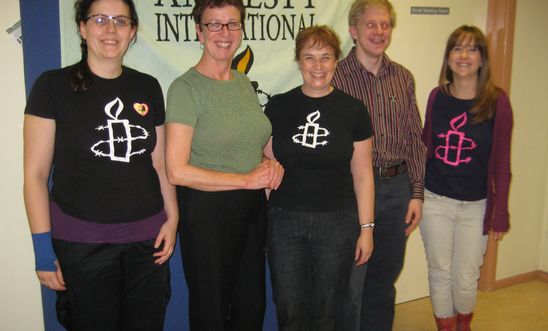 Kate Allen visited the Reading Group this week to talk about "The Middle East and North Africa: Putting Human Rights on the Agenda". Kate focussed on Syria and Egypt and gave us a clear view about the human rights violations taking place in both countries at the moment. Also the brave presence of Amnesty members who are documenting these abuses so that victims can get justice in the future.
Kate took questions which varied from women's rights in Afghanistan, the release of Aung San Suu Kyi and how Amnesty focuses its work between thematic campaigns/individuals at risk.
We shared light refreshments as members and members of the public were able to chat to Kate.
A great event, thanks to all who helped organise and to those who attended.
View latest posts