Barn Dance - A Great Night!!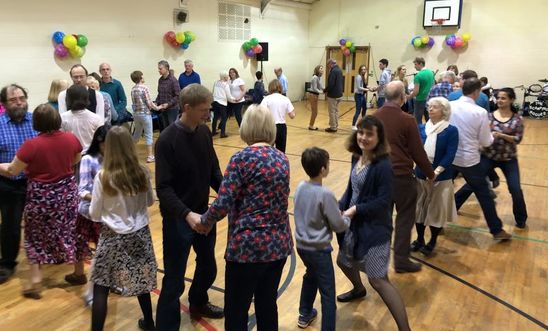 We had a super night at our Barn Dance. So many thanks to the Scamping Rogues for supporting us again with their brilliant playing and calling the dances. We danced away the evening, enjoying a fish and chip supper in the break. Lots of us were lucky in the raffle!
We've raised over £500, which will make a real difference to Amnesty's work!!
Thanks to Peter and Hilary, and particularly Liz, for all the work to make this a fabulous night out and raise funds for Amnesty!
Downloads
View latest posts