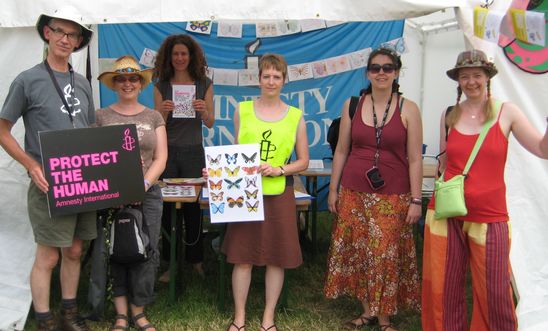 Our group meets on the 2nd Thursday of each month at 8pm in RISC, central Reading
Welcome to the Reading Amnesty International Group website.
Reading is a busy, enthusiastic and sociable group, with members of all ages and from all backgrounds.
We are among the top fund-raising groups in Amnesty International UK and take part in most AI  campaigns.
We regularly have  visiting speakers to our meetings.
We meet on the 2nd Thursday of every month at 8pm at RISC in central Reading.