Amnesty Stall at Oxford Pride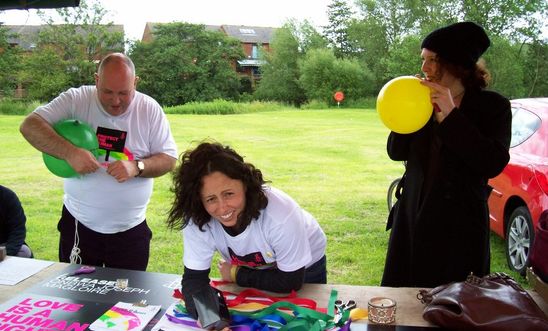 Despite gale-force winds, the rain stayed away for Oxford Pride on 16th June.  The festival, run as a celebration of Lesbian, Gay, Bisexual and Transgender life in Oxfordshire is in its 10th year and our Amnesty stall is now a traditional fixture. 
We collected signatures on behalf of a South-African lesbian human rights defender, and photographs for an action on Cameroon, which still regularly imprisons gay men.  Check out the photos on facebook.  Contact Kate if you'd like any of the actions to sign yourself or want to know more about Amnesty's LGBT campaign work.
View latest posts