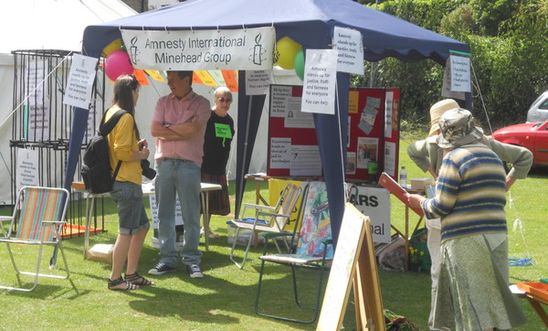 Amnesty stall at Roadwater village fete July 2012
Every summer our group takes a stall to at least one village fete. This year we went to Roadwater at the end of July.
We had letters for people to sign about human rights abuses in Syria and Iran, and also a petition on Burma. We set up our cage and group members took it in turns to stand inside. It attracted quite a lot of attention! For children, there were Amnesty-related games to play, and the parents often joined in too. It was a very successful afternoon, helping us to raise awareness of Amnesty's work.
View latest posts