U Myint Aye - Prisoner of Conscience in Burma - RELEASED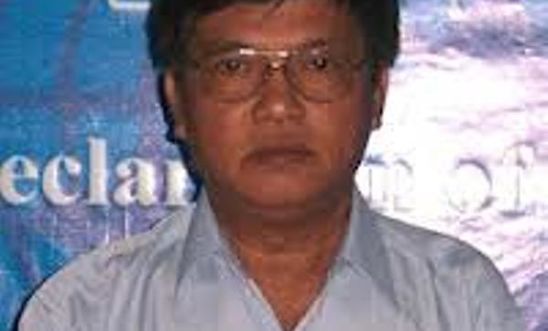 Manchester Amnesty Group has taken up the case of U Myint Aye in Burma (Myanmar).
Four years ago hundreds of thousands of people in Burma lost their lives when the ferocious Cyclone Nargis attacked the country. Few were left untouched by its force. Millions of families lost their homes. Farmers lost their livelihoods.
Weeks later, the homeless were forced out of shelters by a government that had already resisted international aid.
U Myint Aye had seen enough. He set about collecting money to help the most destitute and made it his job to ensure those most in need were given the help he and his colleagues could provide.
He was promptly arrested. The police who searched his house confiscated lists of those who had given money, and those who had received help.
During interrogation U Myint Aye's colleagues were tortured in front of him. They were tortured until he offered a 'confession' to charges of funding terrorism. He is now serving life imprisonment in a cell 20 hours' drive away from his family.
There are hundreds of people like U Myint Aye in Burma, hundreds denied their freedom for standing up for what they believe in. We won't forget them.
The group signed letters to the authorities at the October group meeting, calling for his release as a prisoner of conscience. For advice on writing appeal letters on behalf of U Myint Aye please contact Mike Reed.
View latest posts