NOA KLEINMAN WAS THE SPEAKER AT OUR OPEN MEETING ON MONDAY 7 JULY 2014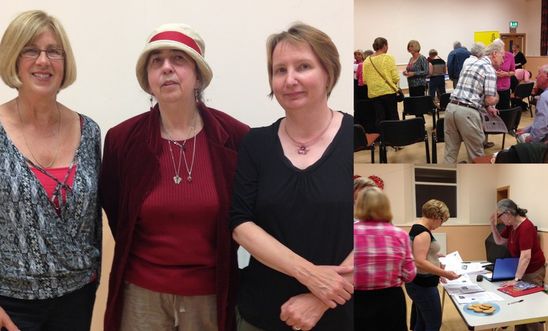 On Monday 7 July 2014 we welcomed Noa Kleinman, Amnesty International's country co-ordinator for North America, to our Open Meeting which was well attended by members of the public and new members as well as the regular Amnesty supporters.
Noa, who had lived in America for 15 years, shared her views and experiences of Amnesty's work on the USA. It was a most interesting talk if a little depressing. The main theme was that America, which always presents itself as the upholder and enforcer of liberty across the world, is in fact guilty of many human rights abuses including the continued imprisonment of detainees in the notorious Guantanamo camp.  These people have now been imprisoned for 12 years without being brought to trial. Other concerns were the use of solitary confinement for prisoners under the age of 18 or with serious mental illness; life imprisonment without any hope of parole and the use of the death penalty. On the latter issue Noa did point out that it was now a minority of states that still retained the death penalty.  One of the things that surprised most of those present was that the USA spends more money on prisons than education.
Noa finished on a lighter note by pointing out that, in spite of the things that she had talked about, there were still millions of American citizens who are working hard to get justice for those whose human rights are denied.
Jennifer Jaynes thanked her warmly on behalf of the group and after that those present were invited to ask any further questions of Noa and to look at the materials that she had brought with her.
View latest posts