Write for Rights - 4 December 2021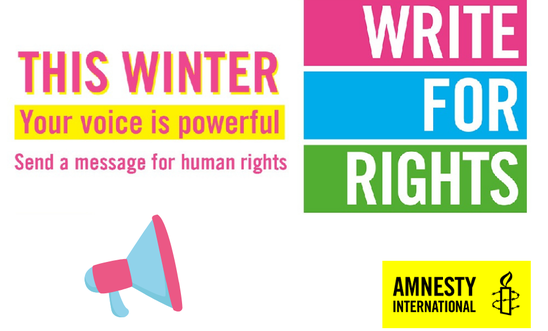 Your voice is powerful - send a message for human rights © Amnesty International UK
Write for Rights aims protect the rights of individuals across the world who are at risk due to their activism. You can take action to support their cases and send messages of solidarity.
Join us to write messages of solidarity to human rights defenders and send cards to comfort and support those unjustly imprisoned around the world.  We'll provide everything you need, so please find us at:
11am - 4pm Saturday 4 December 2021
You can also join us in person or online at our monthly group meeting on 8 December, when we will gather to write cards over some mince pies and festive drinks.
View latest posts