Monthly group meeting - join us (online)!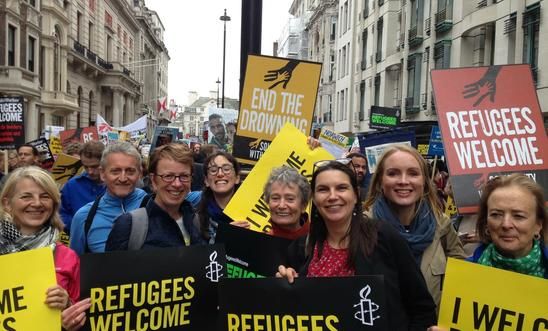 Isilington and Hackney Amnesty group on a human rights demonstration
Second Wednesday of each month from 7-9pm.
CURRENTLY ONLINE but usually at the  Human Rights Action Centre, 17-25 New Inn Yard, London EC2A 3EA (nearest stations: Old Street and Shoreditch High Street). If it's your first time please contacts us in advance so we can add you to the guestlist for security.
Next meeting: 7pm Wednesday 10 June 2020
We will be meeting via the secure online platform jitsi, which you can easily access via your web browser: please contact us to be sent joining details.
View latest posts