Monthly group meeting - join us! (online!)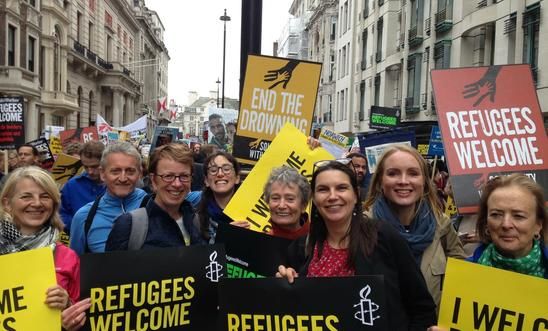 Isilington and Hackney Amnesty group on a human rights demonstration
Second Wednesday of each month from 7-9pm.
CURRENTLY ONLINE but usually at the  Human Rights Action Centre, 17-25 New Inn Yard, London EC2A 3EA (nearest stations: Old Street and Shoreditch High Street). If it's your first time please contacts us in advance so we can add you to the guestlist for security.
Next meeting: 7pm Wednesday 13 January 2021

Join us to discuss plans for 2021 and take part in human rights actions.
We'll be sending out an agenda with joining details in advance of the meeting - please contacts us to be added to the IHAG mailing list.
View latest posts