Lots to read in our December Newsletter....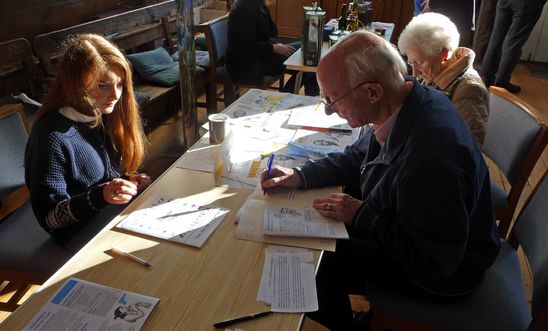 Signing cards at Write for Rights morning
It's been a busy month so there are lots of updates and quite a bit happening in the new year.  All the details are in the newsletter, see below.
Most importantly all our meetings will in future be at the Friends Meeting House Worthing Road at 8pm on the 1st Tuesday in the month.  We have begun putting the programme together and it will be on the website in the New Year.
The first meeting is 6th January when we will have our AGM to which everyone is invited.
Downloads
View latest posts