Volunteering in a Refugee Camp in Greece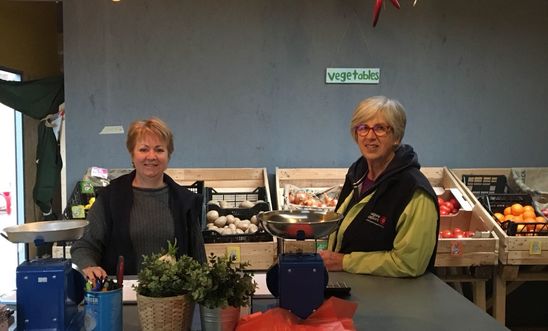 Two members of the Fylde Coast Amnesty group, Julie and Jennifer, have gone to Greece to volunteer with Refugee Support in Greece.  These are some of their thoughts on their experience so far.
'So many new things to learn and deal with.  We are a team of six very strong women, sharing an extraordinary experience. We are all volunteers here for the first time and providing food and support to 400 refugees. So far it is all working like clockwork; the volunteers that had already been here for three and four days have been showing us the ropes and we have learned quickly. We man the grocery shop in the morning; each family group has a specific day when they can shop and have a number of points to spend. Once the shelves are getting empty we visit the cash and carry to stock up the shop.
There are also three other shops the volunteers manage; clothing shops for men, women and children. These are stocked from donations held at the warehouse. Saturday morning was spent sorting through mounds of crates looking for items, such as sportswear which the young men have requested. 
In the afternoon we deliver envelopes with "money" in to the families who will be shopping the next day, then we spend an hour playing with the children.
Some of them are very needy and clearly struggling. You wonder what they have seen and been through.
This is our role as volunteers for Refugee Support. The camp management used to be by Oxfam but has recently been taken over by a German charity. There are also some soldiers on site. We don't have to deal with housing, medical or processing issues, just provide the aid and a friendly smile.
It is very rewarding.'
Julie has also set up a fundraising page if anyone would like to donate.
https://mydonate.bt.com/fundraisers/juliebullough1?page=2#donationsList
View latest posts