Syrian Refugees in Lebanon - My Story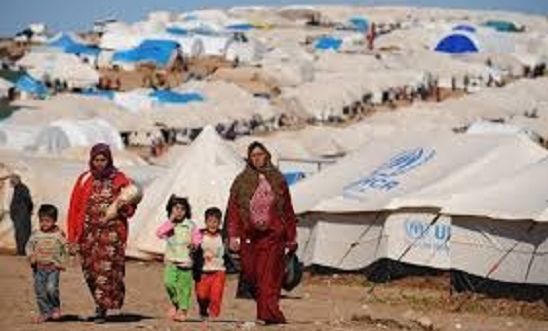 On Monday March 7th at 7.00 pm, Fylde Coast Amnesty Group are holding an open meeting during which a visiting speaker, Irene Moucarry, will talk about her work with Syrian Refugees in Lebanon.
EVERYONE IS WELCOME.  
FREE EVENT.
Refreshments available
Irene is a trainee lawyer in the north west who has family in Syria, and who has recently spent some time working with Syrian refugees in Lebanon.
She is keen to share her experiences with others.
Venue: United Reformed Church Rooms, St Georges Rd, St Anne's on Sea, FY8 2AE
Timings: 7.00 - 8.30 p.m.  
Contact: Jennifer Jaynes (Sec)
               07860 481318
               01253 732640
View latest posts