Photo exhibition at Exeter Phoenix. Click here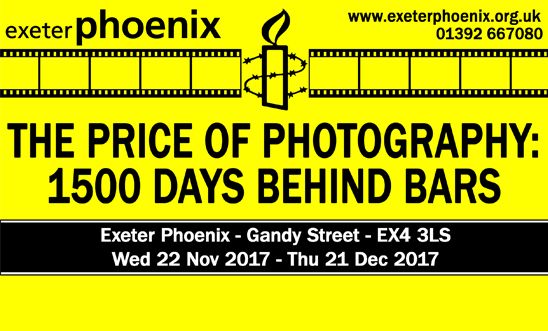 The Price of Photography: 1500 Days Behind Bars is an exhibition of photojournalistic artwork by Egyptian prisoner of conscience, Mahmoud Abu Zeid (known as Shawkan), who is now paying the price for his peaceful work and is on trial. He risks the death penalty. 
The exhibition is being held in The Walkway Gallery of Exeter Phoenix from 22nd November to 21st December 2017.
Hosted by Amnesty International Exeter, Shawkan's photographs show scenes of street protest and daily life in Cairo and were previously shown in New York by The Committee to Protect Journalists in September 2016 and at Amnesty International UK offices in London."
Downloads
View latest posts