Exeter Respect 11-12th June CLICK HERE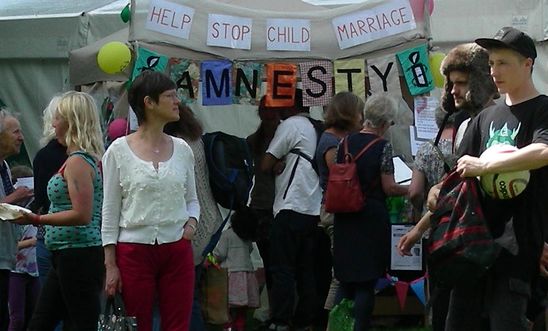 HEAD AND SHOULDERS ABOVE THE CROWD!
A great weekend at Exeter Respect, despite the rain on Saturday.
We got 150 signatures on our letter asking the government of Burkina Faso to strengthen their laws against forced and underage marriage. Five cards were signed to send to women and girls fleeing these marriages, and 53 pieces of bunting were made to send with the cards to show our support at their shelters.
View latest posts