I Welcome Photo Exhibition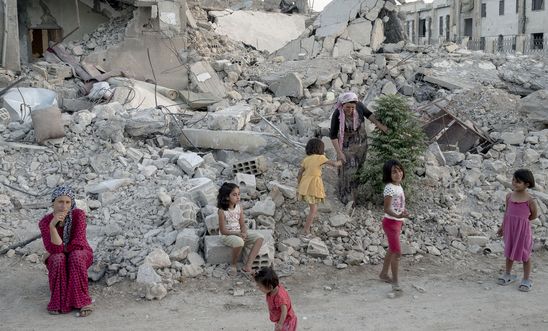 Friday 29 September to Monday 2 October
Ely Cathedral
This exhibition provides a striking insight into global refugee crises over the last 70 years. Powerful images from the famous Magnum photographers collective reveal what it means to be a refugee - to be forced to flee your home, to face danger, upheaval, uncertainty, violence, even death, in a desperate bid to find a place of safety.
The refugee crisis has dropped from the headlines but hundreds still dying at sea and stranded in camps. Each image in this exhibition allows the viewer to glimpse the individual stories behind the crisis and reveals what it is like to be a refugee. The exhibition spans 70 years from the massive upheaval after World War II.
Today's refugee crisis appears to be a vast, intractable problem. No one wants to take responsibility for the 2l million people who have fled their country. A global problem requires a global solution.
Governments must act - and we can all do something to help, starting with three words: I welcome refugees.
(The exhibition is accessible for free in the South West Transept, near to the entrance of the Cathedral)
Audio Guide: https://soundcloud.com/amnestyfactual/sets/the-i-welcome-photo-exhibition
View latest posts