Behind Closed Doors - The search for justice for victims of torture and the disappeared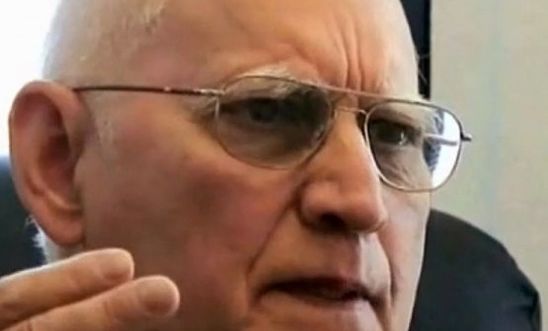 We are very grateful to Perico Rodriguez for being our 2014 lecturer on Sunday 26th October. In the beautiful setting of the South Transept of Ely Cathedral, with the resident bats flitting between the columns, Perico described how he was arrested, imprisoned without charge and tortured for three years following the 1976 military coup in Argentina led by General Jorge Videla.
He emphasised the collective responsibility for torture: it is not about an "evil torturer" acting alone, as it relies on the complicity of many including doctors, police, journalists, the judiciary, psychiatrists and other professionals, as well as others in the wider society who do not speak out.
Perico praised the work of Amnesty International as he was released as a result of an Amnesty urgent-action appeal and was adopted as a special case by the Diss Amnesty group. On his release, he was given a bag of Christmas cards sent by UK Amnesty supporters, which made him realise that he had, after all, not been alone, and that Amnesty card-signing is a powerful means of warning governments using torture that the eyes of the world are watching. In December 2012, Perico returned to Argentina to testify at the trial of his torturers, who received 15 year sentences.
Now Perico works for Freedom from Torture in London, which he helped to found with Helen Bamber. There, he advises and supports survivors of torture who reach the UK, many of them extremely vulnerable with complex mental and physical health problems. He emphasised that people need healing, but also recognition of their suffering; those who visit Freedom from Torture "often just want to tell us that they exist".
In his lecture, Perico touched on the lack of resources available to support the victims and also the destructive narrative around refugees, asylum seekers and immigrants which is becoming so prevalent for political reasons in this country.
Perico believes that life is not worth living if you are indifferent to the people who are suffering, and urged us to not give up hope of the abolition of torture despite torture being practised today in well over 100 countries.
This was the first lecture dedicated to the memory of one of the founder members of our group, Ben Jupp, who died in February this year. Ben's widow, Pauline, and his children Caroline, Christopher and Celia were in the audience to hear the lecture.
For details of Perico's imprisonment see:
http://www.theguardian.com/theobserver/2001/may/27/features.magazine37
and there are details of the trial here: http://www.freedomfromtorture.org/feature/news_feature/6489
Hear more about Freedom from Torture here: https://www.facebook.com/FreedomfromTorture/posts/247527478614339
and about the ccomplex needs of refugees here: http://www.ncbi.nlm.nih.gov/pmc/articles/PMC1119741/
View latest posts