We're swimming for refugees – Will you join us?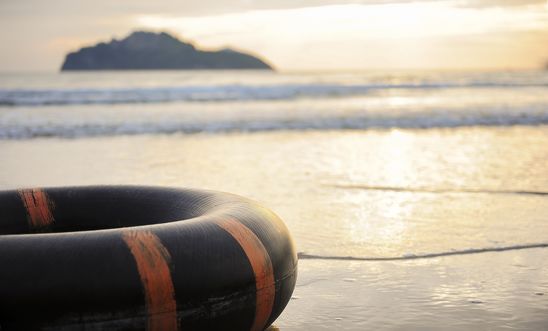 We're swimming for refugees - will you join us?
More than 3.5 million refugees are currently living in Turkey. Most of these are Syrian men, women and children who had fled war, violence, conflict and persecution. Desperate for safety, peace, security and the right to work and look after their families in line with their basic human rights, many make the treacherous journey across the sea to nearby Greek islands, including Lesbos.
Life on Lesbos: From conflict to camps
For those who decide to flee to Lesbos, they make a life-threatening journey across the Aegean Sea. This arduous journey however is for many is the only way to seek a better life.  At present, an estimated 7,600 asylum seekers live in Lesbos, with many also originating from war-torn Afghanistan. Refugee camps on the island have however been described as prisons and are overcrowded, reliant on the aid of under-resourced NGOs and pose huge safeguarding risks – especially to vulnerable children and women at risk of sexual exploitation human trafficking. From Lesbos however, many refugees then often then travel to Athens and beyond to register and claim asylum.
Swimming in solidarity: Join us
To raise awareness of this tragic choice that families face and the difficulties of refugees living in Turkey and camps across the Greek Islands and beyond, Amnesty Croydon has organised Swim for Refugees.
On Saturday 21st July at 11am, Croydon Amnesty Group aims to swim 1,152 lengths of the swimming pool at Trinity School, Croydon. This is the distance from Turkey to Lesbos, a journey these thousands of families make each year to escape persecution and conflict.
Our sponsored swim will raise money to support Amnesty's vital work to protect the human rights of refugees and other persecuted groups.
So, how can you help? Well, here's a few ways.
1. Swim with us!
Can you, or any of your friends and family, swim? If yes (no matter how fast or far), please join us to swim a few lengths and raise sponsor money for Amnesty. It will be a fun, inclusive event and everyone is welcome! Even just 10 lengths will help us reach our target and the more swimmers we have, the easier it will be! 
To help us plan the swim, please register all swimmers
We have hired the pool from 11am to 1pm, with a lifeguard, and of course you will be able to use the changing rooms, showers etc. and bring along supporters.
To raise sponsorship money: direct your sponsors to our online giving page. Paper sponsorship forms are also available upon request.
Please note: All funds raised are for Amnesty's work and taxpayers can give with Gift Aid – so do select the Gift Aid option if this option is applicable to you.
2. Support the event
If you are not a swimmer, please advertise this event to your friends and networks, and encourage people to take part and/or to sponsor our efforts. 
Please also sponsor us yourself, if you are not a swimmer! It is a great cause - and an ambitious challenge for us though of course it is nothing compared with the challenges faced by refugees literally swimming for their lives. These refugee families will be very much in our hearts and minds as 1,152 lengths seems like a long way to swim!
When: 21st July, 11am - 1pm
Where: Trinity Sports Club, Shirley Park, Croydon CR9 7AT
Cause: Together we will try to raise £1,152, funding Amnesty's vital work to protect human rights, justice and freedom worldwide.
Contact:
If you have any questions regarding the event, please email Rachel Lindley at rachel.lindley@gmail.com
View latest posts