STORYHOUSE to host Amnesty International UK and Magnum Photos exhibition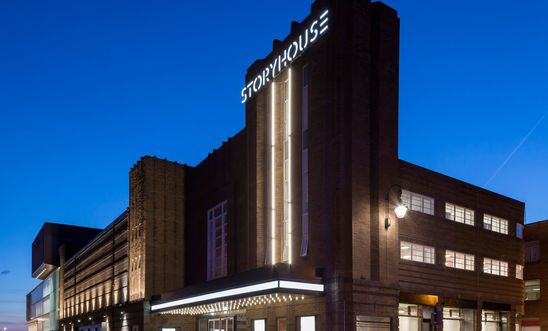 Storyhouse (the new £37M arts centre in Chester) to host the I Welcome exhibition next week
In partnership with the Chester/Wrexham Amnesty International Group and Magnum Photos the new £37M STORYHOUSE arts centre in Chester will be hosting the I Welcome exhibition next week.
The exhibition is taking place during refugee week between Monday 19 - Sunday 25 June.  The powerful exhibition photographs depict past and present refugee crisis and will explore the experiences of those uprooted by conflict over 70 years since the Second World War.  From 1940s Greece to Syria today, the 30 striking pictures from Magnum photographers show the reasons why people are forced to flee, the challenges they face on their journeys to safety and what happens when they make it.   
Please pop along and show your support during refugee week for the I welcome campaign.
For full details please see the attached press release below.
For directions to the STORYHOUSE arts centre please visit:  https://www.storyhouse.com/visit-storyhouse 
Downloads
View latest posts