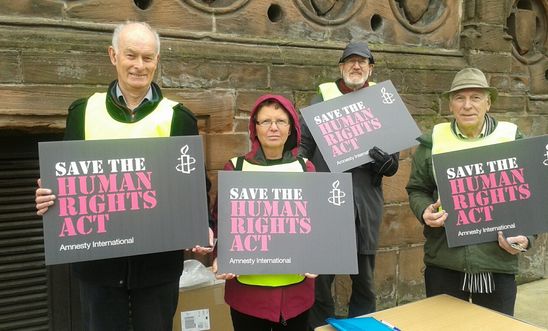 The Chester and Wrexham Amnesty Group campaigned on the Human Rights Act back in March. As you can see from a few of our members braving the wet and cold to campaign to save the Human Rights Act.
With the government planning to scrap the act now more than every its important to join amnesty in campaigning to save the human rights act and ensure that Human Rights are for all not just for the chosen few.
You can learn more about the campaign here.
#human rights act
View latest posts