Write for Rights with Amnesty Chelmsford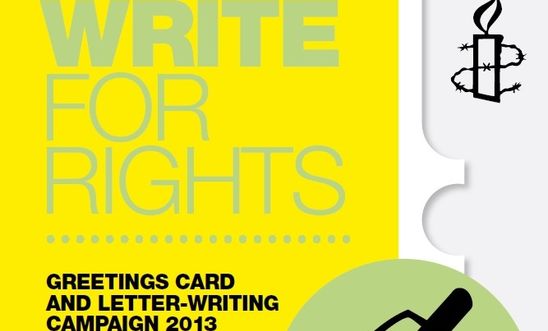 Write for Rights 2013
Join us at our meeting on Tuesday 10 December to write appeal letters for the human rights cases chosen for this year's Write for Rights campaign.
Date              Tuesday 10 December
Time             20:00
Location      Quaker Meeting House
                     Rainsford Road
                     Chelmsford
                     CM1 2QL
Price            Free
Contact       AIChelmsford@yahoo.com
 
We'll provide the paper, envelopes, postage and background information on this year's cases, and a coffee/tea and mince pie too!
For further information please contact our group secretary, Barrie Hay, at AIChelmsford@yahoo.com.
 
View latest posts