What has the Human Rights Act ever done for us?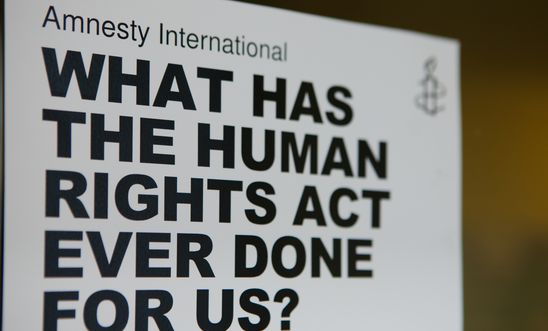 Chelmsford Ideas Festival 2013 Event Poster © Photography by Jayne Lloyd
Our event for the Chelmsford Ideas Festival 2013 on Saturday 2 November was a great success!
Vic Curren, our group Chair, welcomed everyone to the meeting and introduced our guest speaker, barrister Don Hilton.
Don gave a fascinating and enlightening talk on the Human Rights Act, it's implementation and recent court cases.
This was followed by a lively Q&A session.
Barrie Hay, our group secretary, spoke about the work of our group and our special Write for Rights meeting on 10 December.
Ed Knight from our group then spoke about our Individual at Risk, Mehman Huseynov. He invited everyone to sign his birthday card to show our support and solidarity.
We finished the event with an AmnesTea and a dazzling array of homemade cakes from members of our group.
Many thanks to all who attended the event and contributed to its success.
Additional thanks go to Jayne Lloyd photography for capturing the event and letting us share her wonderful photographs with you on our Facebook page.
View latest posts