Solidarity with Women of Zimbabwe Arise (WOZA)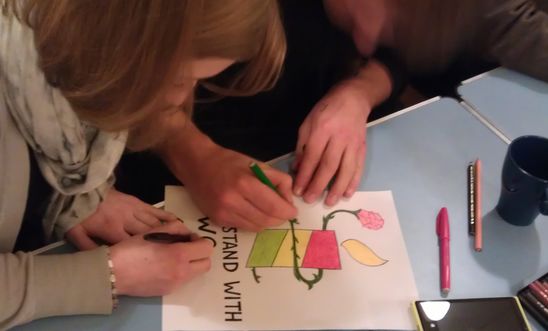 Rachael and Adam design our poster for WOZA
At our November 2013 meeting we created a poster to show our solidarity with Women of Zimbabwe Arise (WOZA).
WOZA, founded in 2003, campaign for basic human rights, provide human rights education and repeatedly fall foul of Zimbabwe's repressive legislation. Many members have been beaten and arrested over the years on a regular basis.
Amnesty says "Now is a key time to show our support for Zimbabwe's human rights community. We're asking groups to create a human rights poster which we will pass on to human rights defenders in Zimbabwe."
Rachael and Adam did a great job designing the poster, which all members signed on the back.
View latest posts