Sue Rigby attends Amnesty Conference April 2016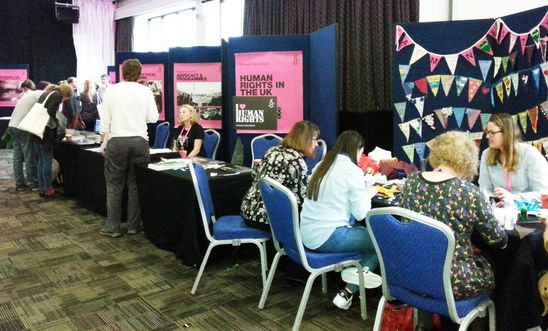 Amnesty has an extremely hard working dedicated, competent, compassionate staff. Kate Allan [director] Sarah O'Grady [Chair of Board] are role models.

Finances are in safe competent hands. Fundraising money wisely used and invested.

Organisation really listens to everyone. A 17 year old girl has just changed the voting rights at the AGM. An Edinburgh student has brought climate change as a human rights issue to the International discussion table.

There are 120,000 UK members, 231 local groups, 51 student groups and 512 youth groups.

Any action can have a huge impact. Brighton group body bags on the beach action initiated restart of search and rescue saving hundreds of lives. Edinburgh University now have 9 scholarships for asylum seekers after group's actions.

Successes in year. Write for Rights 3 cases are now free. At least 30 Individuals at risk cases are now free. Letter writing does work.

Met some lovely positive people.

Oh yeah I learnt stuff!
Definitely going again next year
Sue Rigby
View latest posts