Public meeting: Human rights and Afghanistan (Rescheduled date)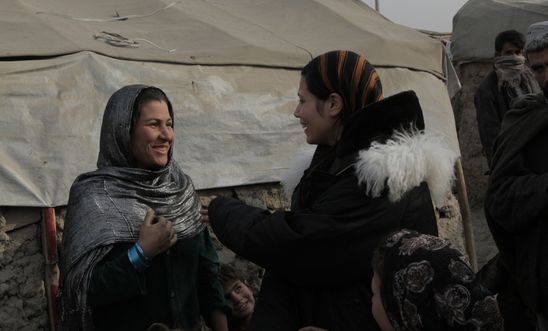 We welcome our speaker Janey Moffat (Toaster Productions), who spent 2 weeks in Afghanistan earlier this year , filming Afghan mothers.
Her presentation will be focusing on Afghan Mothers, the difficulties  they face and the inspiring steps they are taking to overcome them. It  will be of particular interest to mothers but will of course have  information that is useful for everyone. Much of the time will be taken up with actual video of interviews from  the mothers themselves.
Janey worked with the organisation Voices for Creative Nonviolence (vcnv.org)
Members of Voices led over 70 delegations to Iraq to challenge the economic sanctions and were present in Baghdad in resistance the 2003 U.S. military invasion. Since 2009, Voices has led five delegations to Afghanistan and two to Pakistan to listen and learn from nonviolent grassroots movements and to raise awareness about the negative impacts of U.S. militarism in the region.
Venue: Friends' Meeting House, Chichester
Date: 8 October 2014
Time: 19:30 - 21:00
Action to support women in Afghanistan can be taken on the Amnesty website
Downloads
View latest posts