Rona Keen Guest Speaker, Monday 9 June 2014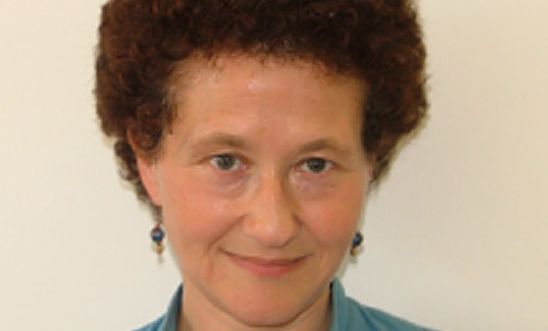 Belfast Amnesty Group Meeting 9th June 2014
Attending: Paul, Rona, Claudia, Leo, Paddy, Heiko, Lee, Liz, Beatrice, Gee, Carolyn, Helen, Ryan, Pearse, Catherine, Andrea, Chiara.
May minutes:
Copies of May minutes were distributed. No comments
Feedback on events in the last month:
Paul led a discussion on events group members attended over the previous month. There was very positive feedback  for the Anti Racism March of 7th June. Everyone thought it was very well attended & very good for AI's profile. The march gained a lot of media attention. Belfast AI, with the Chinese Welfare Centre,  were involved in an event to mark the 25th anniversary of the uprising at Tiananmen Square, with petals being thrown into the River Lagan to commemorate the anniversary.
Future events:
Paul advises there would be a book launch on East Timor, written by a NI author, at No Alibis bookshop on 12th June at 5.30pm.
Refugee week:  Claudia & Heiko advises the group had permission to have a stall at the following events. Claudia further organised the volunteer rota to man the stall.
16th June at The Ulster Hall for the opening event – 18:00-19:30
21st June at The MAC 16:00-17:30
22nd June for the closing event at City Church, University Avenue 16:30-18:30.
Paul thanked Claudia & Heiko for all the work they have done organising the groups presence at refugee week. This was especially impressive as it was done on short notice.
Social media:
Heiko asked if the group felt he was posting too many notices on our Facebook pages. Carolyn advised she thought the level of notices was good so Heiko will continue with current level.
Guest speaker: Rona Keen Country Coordinator for Rwanda.
Claudia introduced Rona, who is the country coordinator for Rwanda & has been working with the group on our IAR Agnes Uwimana Nkusi. Rona has been Rwanda country coordinator for approx. 10 years & is on the AIUK board.
Rona advised that by now she'd been hoping that there would be news of a release date for Agnes, but this hasn't happened. Agnes is due to be released in July 2014. Her co-accused was released from her sentence a number of weeks early. Rona asked for feedback from the group on the case. Claudia advised the month by month planner was helpful & the recent photo action was good. Other group members advised the group could have done with more guidance in our letter writing. Rona advised our feedback would go to the IAR team at AIUK
Rona spoke very informatively & enthusiastically about human rights issues in Rwanda, Congo, Ghana & Sierra Leone. Rona gave the group an overview of the colonial history of these countries & how these human rights violations have impacted on present day problems. Rona advised of the very high levels of poverty, infant mortality rates, exploitation of natural resources.
Rona spoke of the background to the 1994 genocide in Rwanda & life in present day Rwanda. The group discussed how the country has moved forward & the attempts to hold those responsible to account. Rona advised the national court system was so overwhelmed by all the cases that many were dealt with as a local level. AI had issues with the local courts as they followed no recognised standards of justice. These courts are no longer sitting.
The current Rwandan President Paul Kagame has been praised for being a "good" leader but there are many problems with his regime. Any critic of the government & any attempts in civil society to stand up to the regime are harshly dealt with. Kagame opponents have been imprisoned & murdered.
Rona also spoke of AIs current priorites in West Africa
- Protection of civilians in conflict zones including Central African Republic & Congo.
- Rights of women, including campaigns against rape, FGM. Burkino Faso is one of the featured   countries in the "My Body, My Rights" campaign
- Homophobia: There will be work supporting  LGBTI people in Cameroon & Nigeria.
- Solidarity with NGOs.
Action of Month:
Due to time limits a copy of the June action of the month, on Brazil, was handed out to the group.
A petition regarding homophobia in Cameroon was signed.
View latest posts