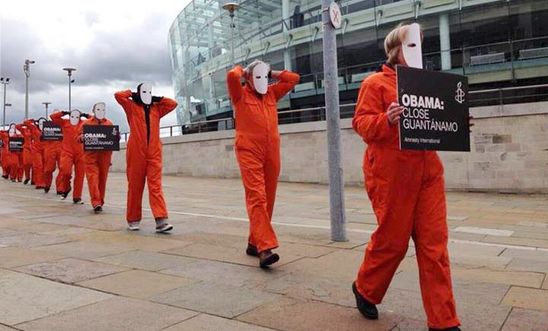 Close Guantanamo action to coincide with Barack Obamas visit to Belfast before joining the G8 meeting in Fermanagh in 2013.
Welcome to Amnesty International Belfast Group.
Here you will find details and news of our current and past campaigns, monthly meetings and other events.
Our meetings are at 7.45 pm on the second Monday of each month at the Northern Ireland Office of Amnesty International, 397 Ormeau Road, Belfast.