TALK ON HUMAN RIGHTS SITUATION IN THAILAND - MON 21 JAN, 8.00PM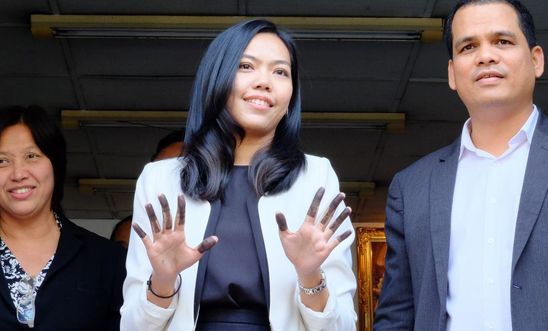 Sirikan "June" Charoensiri © Amnesty International Thailand
TALK ON HUMAN RIGHTS SITUATION IN THAILAND - MON 21 JAN, 8.00PM
FRIENDS' MEETING HOUSE, HORSEFAIR, BANBURY OX16 0AH
All are very welcome to come to this briefing given by Duncan Booth, Amnesty's Country Coordinator for Thailand, as part of our monthly meeting. Duncan will be providing an update on the human rights environment in Thailand generally. He will also share the latest on our adopted individual case, Sirikan "June" Charoensiri.
June is a human rights lawyer working as part of Thai Lawyers for Human Rights (which she co-founded). She has faced persistent harrassment by the Thai authorities, including criminal charges being brought against her, for her work in defending student activists belonging to the New Democracy Movement who have campaigned peacefully against the military government which came to power in a coup in 2014.
You can see a video interview with June Charoensiri from March 2018, talking about her work, at https://www.youtube.com/watch?v=zpwtbKg8djw
Tea/coffee will be provided. We hope to see you there.
View latest posts