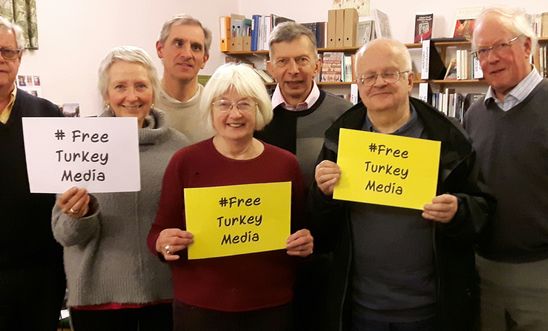 Banbury Area Group #FreeTurkeyMedia
Turkey has jailed more journalists than any other country. Since the failed coup attempt in July 2016, academics, journalists and writers who criticise the government risk criminal investigation and prosecution, intimidation, harassment and censorship.
We stand in solidarity with all those jailed journalists and demand their immediate release.
Find out more and take action https://www.amnesty.org/en/latest/campaigns/2017/02/free-turkey-media/
View latest posts